Wildman Phil's
Nocturnal Excursions
Only $40 per person
Join Wildman Phil on a guided trip into the deserts of southern Arizona with head lamps, black lights, nets, snake tongs, snacks, drinks, water, and plenty of stories, information, laughter, and excitement. We guarantee the chance to catch a live rattlesnake (with safety tools) and we always find scorpions. We've found gila monsters, mountain lions, deer, badgers, skunks, and tarantulas, too. Geckos, jack rabbits, foxes, kangaroo rats, toads, horned lizards, bullfrogs, bobcats and various non-venomous snakes are found, also. Explore ancient petroglyphs and an abandoned historic stagecoach stop as well.
No age restrictions.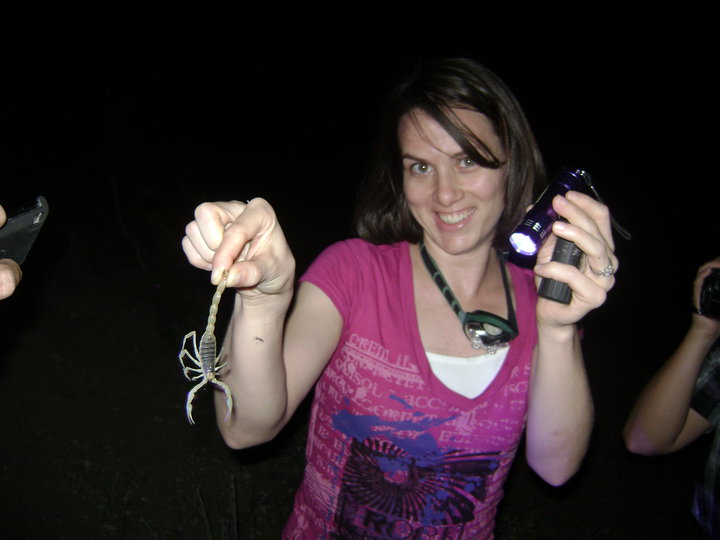 If you have ever wanted to see snakes, scorpions, amphibians, and other exciting creatures in the wild this is your chance.
Private trips can be scheduled for your friends, family, and business associates.
Open-to-the-public trips are scheduled periodically, as well.
Typically we meet in the parking lot of the In-N-Out restaurant in Casa Grande, AZ on the east side of Interstate10 EXIT 194.  We load into 4X4 SUV's with snacks, drinks, and tools and head into the desert. We return to the parking lot about 1am. Every trip is a true adventure.
Personalized trips can be designed to fit most any desired itinerary.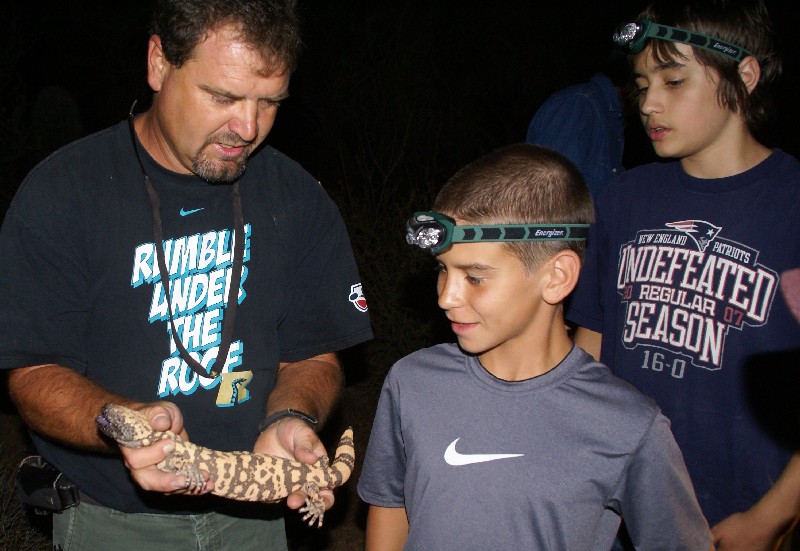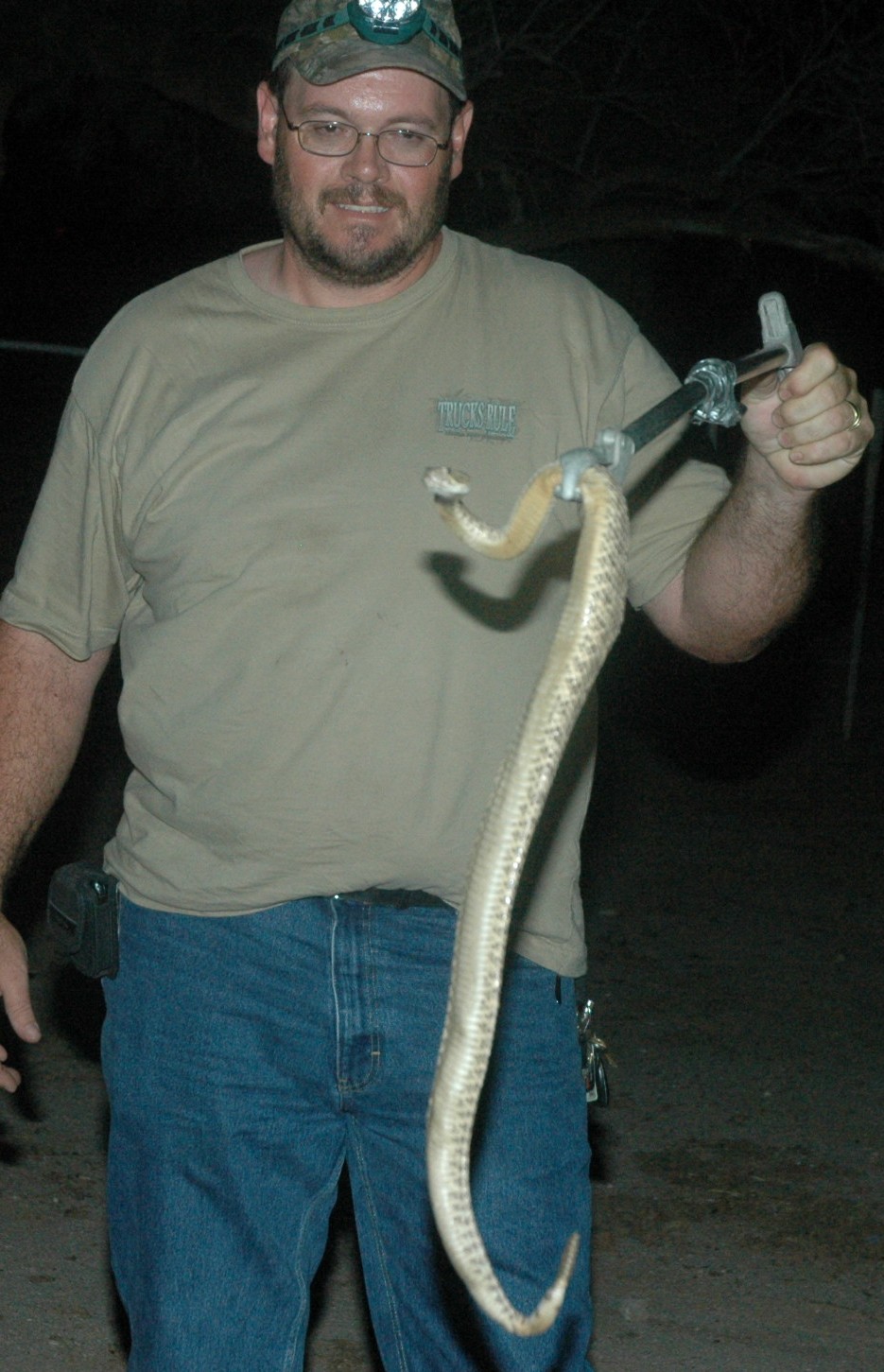 Desert Wildlife Presentations
340 W. Calle Rosa
Casa Grande, AZ 85194
520-510-9500
We went on a one night excursion with Wildman Phil and had a great time. Searched for scorpions with black lights (very cool how they glow in the dark), Diamondback Rattle snakes (learned how to figure out their sex...very interesting), and I can't wait to take my son and daughter out for a night with the desert fun! They will love it!
S. Ornelas - Ahwatukee, AZ
My son has been on three night excursions with Wildman Phil and each time they come back my son can't wait to go again. Even though I'm told about how they caught scorpions, crawdads and Diamondback rattlesnakes (using long tongs), I am never concerned about their safety since Phil exercises caution even when an excited boy can't. The next time my son is lucky enough to be invited to go on a night excursion I'm going to be sure to go and see some wildlife too. Contrary to what he says, it's not just a "boys" thing to do.
T. Bailey - Newport Beach, CA
Yeah, I had a great time as well. The cows were my favorite. But I'm just an old west type of guy. It was pretty exciting and scary going out there like that in the middle of nowhere. Then walking out into the desert and running into the scorpions, 8 rattlers, jack rabbits , the little hopping rats, the flying falcons, and the old west town.
Noe Gonzalez - Los Angeles, CA
"Wildman Phil" took us out into the desert last night. It was the funnest date night we've ever had!
M. Foote - Chandler, AZ
We went on a Night Excursion with Wildman Phil again last night! SO FUN! We took two of the kids. They loved it!
M. Foote - Chandler, AZ
2014 PUBLIC TRIP SCHEDULE
JULY... 5, 11, 19
AUGUST... 9, 30
JUNE.. 20, 28
SEPTEMBER... 13, 19